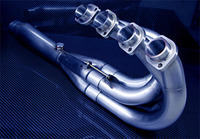 F-48 Sports Racer Exhaust
Currently available for Stohr WF-1 race cars in either right or left exit configuration. .035″ Stainless tubing allows system to be both lightweight and durable.
Available for the following engines:
05-08 Suzuki GSXR1000
99-07 Suzuki Hayabusa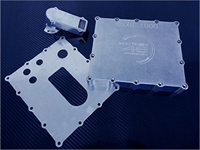 F48 Wet Sump Oil Pan
Swinging pickup wet sump pan for GSX1000. Optimized by real world testing to prevent dangerous oil pressure dips typical under hard braking and high G cornering.
made of billet aluminum
dual O-ring pickup
includes sump baffle