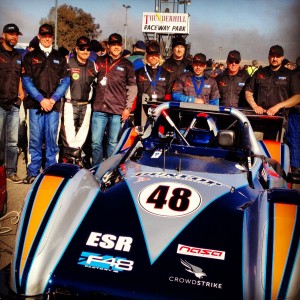 Factory48 would like to thank all the drivers, crew, friends and family that made our participation in the 25 Hours of Thunderhill possible this year. We did have a handful of issues with the car in the middle of the night that dropped us far down the order. To finish 2nd in class and 6th overall is a testament to the strength of the team.
Our goal of winning the overall did not become a reality this year but we'll be back next year even stronger.
Special thanks to CrowdStrike and Dunlop for their much needed support.
F48